Some beach vacations are better than others, and it is nearly impossible to rival a visit to the Mentawai. It's the quintessential island paradise, complete with towering palm trees, white sand beaches, island-style cabanas, and most importantly for many visitors, numerous world-class waves.
THINGS YOU CAN ENJOY DURING YOUR STAY
MORNING BREAKFAST WITH A SEA VIEW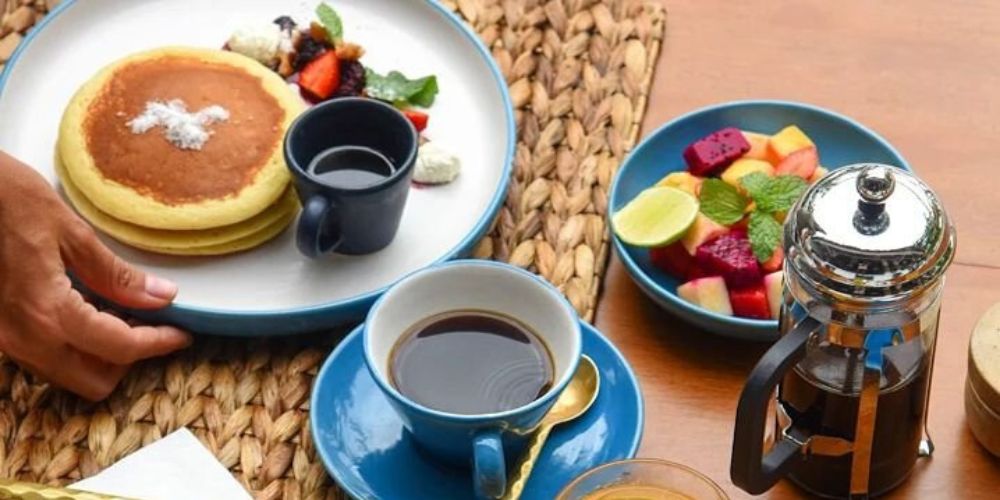 Enjoy your morning breakfast in your outdoor dining area with an ocean view at VILLA ONU or come over to Hollow Tree's Resort and leave the cooking to us.
LUNCH WITH A DIVERSITY OF FOODS
One of the best parts of visiting a new country is experiencing the local cuisine. At Hollow Tree's, our talented chefs cover an array of cuisines with our menu featuring delicious Indonesian food and a variety of French and Thai-influenced menu items to suit varying taste buds all made with the finest organic and locally-grown ingredients.
You'll probably want to try a few dishes after an epic surf out front at Hollow Tree's or one of the other 10 world-class waves a short bike or boat ride away.
EXPERIENCE FUN ACTIVITIES (SPORTS AND MORE)
It's all about having fun at Hollow Tree's. Practice yoga on the ocean-front decking or head out onto the water to surf, kayak, snorkel, or stand-up paddle. Don't forget to bring your camera for land and water-based adventures.
Whether you're seeking surf lessons or an expert local surf guide, we're here to get you on the best waves for your interest and skill level. We even have a full quiver of Channel Islands surfboards available to rent.
Relaxation is also our specialty, and we encourage our guests to sip a tropical cocktail in the poolside cabana.
SURF AND SOUVENIR SHOPPING
Everything you need is at your fingertips at Hollow Tree's Resort. Our Surf and Souvenir shop includes a full range of surfing supplies from board shorts, fins, and wax to your new favorite surfboard.
The shop also includes a variety of authentic Indonesian souvenirs to bring home for personal memories or as gifts for loved ones. Featuring hand-carved wooden souvenirs and beaded necklaces and bracelets.
SPEEDBOAT RIDE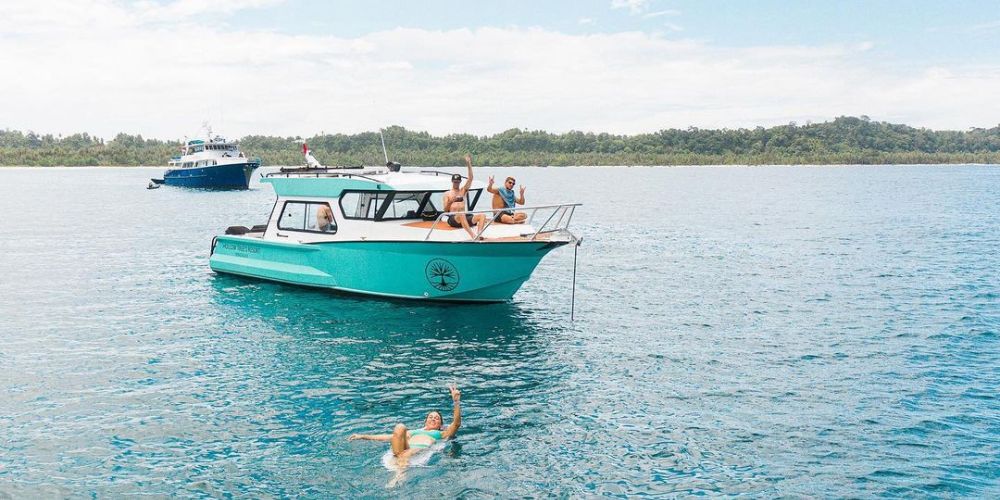 Our speedboat will take you from the sand in front of the resort to the best waves in the area, including Lance's Left, The Point, Bintangs, and more. Don't worry about the extra cost because speedboat trips are included in our pricing.
Ask about our surf lessons or complete surf coaching packages with daily video analysis to improve your skills during your stay.
RIDE THROUGH THE JUNGLE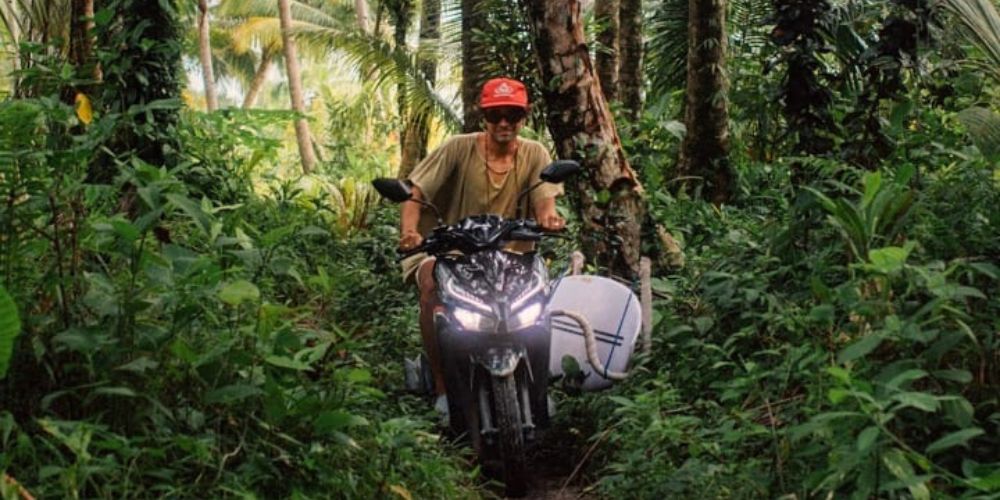 You'll never get bored on a visit to Hollow Tree's. Unless, of course, you want to unwind and stare at the turquoise horizon completely.
We invite you to venture off the beaten path to explore different areas nearby, on scooters or on foot there is always lots to see. We'll guide you through the lush jungle and rice fields to hidden beaches and postcard-worthy views.
CATCH A MOVIE ON THE BIG SCREEN
Enjoy watching a movie on our projector in the evening with our new movie nights. First, we show the days surfing on the big screen then we put on a favorite for everyone to enjoy. A cinema in the Mentawais.
JOIN US FOR DINNER
A hearty and healthy meal is the best way to end a day at Hollow Trees. On our theme nights, our chef will prepare a selection of delightful meals, from Roast chicken on Sundays to curry night Wednesdays. On Friday we have Indonesian night with a delicious combination of flavors in the Nasi Campur. Dinner time might just become your favorite part of the day.
CONCLUDING A DAY IN THE MENTAWAI'S
It doesn't matter whether you surfed all day, adventured into the jungle, or treated yourself in the spa because you're bound to feel satisfied after a day, week, or month at Hollow Tree's Resort
Our luxury beachfront resort offers all the comforts and surfing adventure with first-class resort amenities only steps away. We invite you to book your stay at Hollow Tree's Resort to turn your dream of a day in a Mentawai resort into reality.