SURFERS PARADISE: MENTAWAIS TRAVEL GUIDE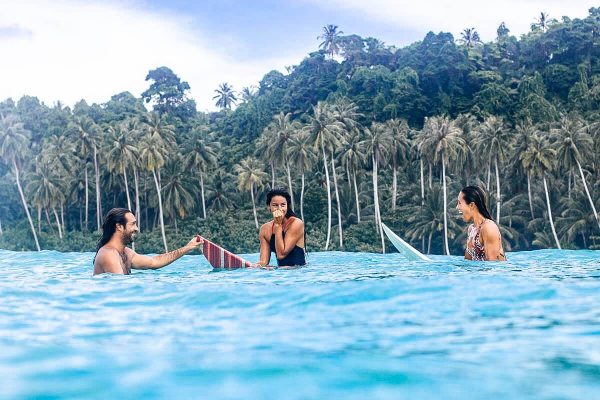 Way out in the Indian Ocean lies this remote paradise for surfers and lovers of coconut trees, white sand beaches and clear blue waters (yes, us! You too?): meet
The
Mentawai Islands in West-Sumatra, Indonesia.
Mentawai exists of four islands in the group with Tuapejat as the capital city. The Mentawais are known as a surfers paradise!! We've surfed heaps of breaks around all the islands in 2014 during a surf trip by boat. And now we went back to explore more, so stoked!
Last November Pris went on a little adventure with her boyfriend Arnaud. Our good friends Teiki and Vincent followed their dreams and took over
HT's Resort
on Sipora Island and renovated the whole place into the perfect surf resort. The venue is beautifully located on a white sand beach only a few steps away from the ocean. Of course we couldn't wait to see what they created and went off to experience this slice of paradise!
Enjoy our photo diary and tips if you're planning to travel to The Mentawai Islands. Let us know in the comments if you've ever been there, your favorite (surf) spots or other tips for everyone who loves to travel here!
Read full blog:
http://www.welikebali.com/mentawais-hts-resort/