Biography
I am Giulia Calcaterra, I am 30 years old and I am Italian. Raised in a small town in northern Italy with her mother, father and younger brother. Since I was a child I have cultivated a passion for sport: fitness, scuba diving, swimming and judo, but it is artistic gymnastics that, in addition to training me physically and temperamentally, accompanies me for over 10 years towards great goals in the world of Italian sport.
While I was studying interior design, I continued my studies in some of my passions by obtaining 3 diving patents, two for freediving, a nautical license and a parachuting license. So I started practicing outdoor and extreme sports more and more often, posting my experiences on social media since 2013 and thus being approached by various companies in the sector that accompany and support me in travel and sports around the world.
How your Instagram Journey Began?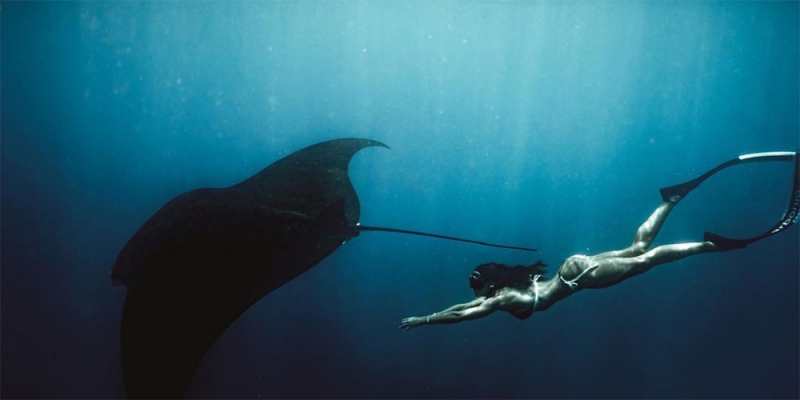 In 2013 social networks were starting to work also as a job and I thought of exploiting them by sharing what I liked to do and not my private life. I wanted to focus on sports and share my lifestyle. it all started naturally, without thinking that one day it would become one of my main sources of income, many years ago we didn't know what direction Instagram would take. Thanks to my sports and travel experiences, I had the opportunity to create refined and unique content, especially for the Italian public. My profile was growing year after year and sponsors started to arrive. Today I have been working for almost 10 years thanks to my passions!
How do you feel having such a huge number of people inspire from you?
Having a large community involves responsibility. Social networks have increased my awareness and knowledge. I often feel great pressure on me, people always expect something from me and I try to do my best to inspire those who follow me and communicate a healthy lifestyle that often conditions those who follow me positively and helps people to know more. of the world and what it offers. it is a constant work that has no breaks, it is important to know how to organize yourself to keep a balance between real life and virtual life.
What do you enjoy the most about traveling? any crazy travel movement you would like to share?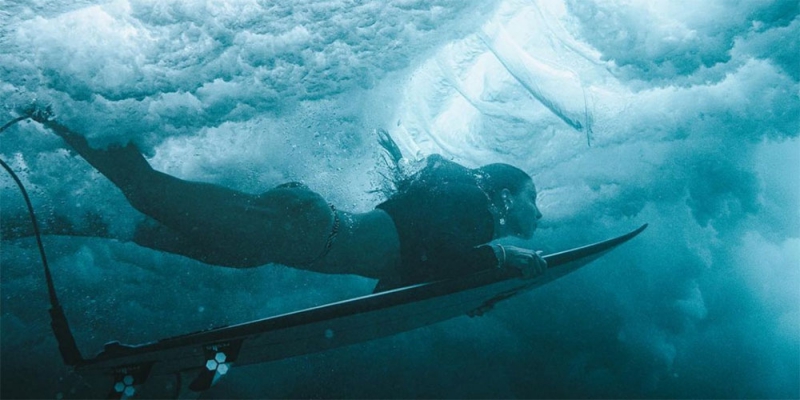 The best thing about traveling is having the opportunity to connect with people who live all over the world, make contacts with them and know that when you return to that place you will always have a home. It's the people who make the journey, not the place. I have traveled to many places in the world but among all I have always returned to Indonesia every year, in the summer of 2021 I wanted to spend almost 2 months on the Mentawai Islands without a group of friends but living the days alone to discover myself among the waves and new people.
How would you define surfing for you?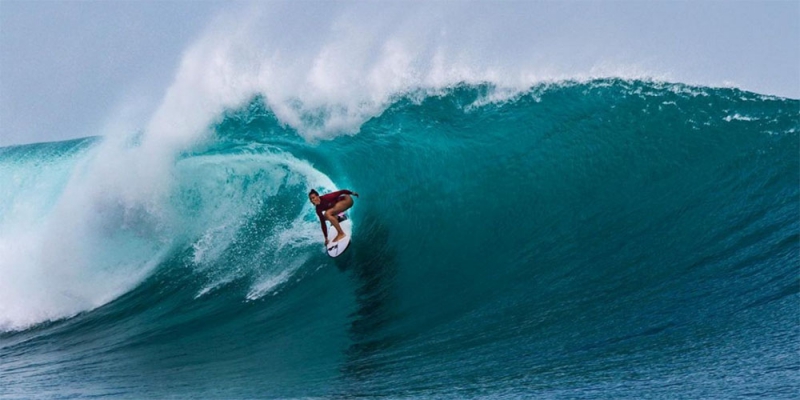 Surfing is therapeutic. For me it is not just a sport but a way to reconnect 100% with my thoughts, fears, feelings. It keeps me away from technology and puts me in front of difficulties that I have to face by relying only on my instincts. Surfing brings out your true character and helps you get to know yourself. It can be a moment of sharing and solitude, something that strengthens you.
The overall experience at ht's resort?
View this post on Instagram

I went to HT's Resort for the first time in November 2018, I had never been in such an isolated place to have time to really stop and breathe. The energy of that place has stayed with me and so every year since that time I've always wanted to go back! As I said before, it is the people who create a place and immediately I felt I could count on those who welcomed me in that resort. Hts is for me a nest in which to take refuge where I find peace, friendship, sharing and family.
In that place I started taking my first steps on the waves thanks to the safety and teachings of Teiki, the food, the sunrises, the waves and the sunsets … the hospitality and the structure of the resort create a perfect situation to ensure that this place you enter the hearts of all those who will spend time there.
Along with surfing, you're talented in photography. how did passion for photography?
For me, photography was my turning point and the best way to communicate myself in the days of social media. I started creating content to communicate my passions with a phone and evolving over time with both the right equipment and the right knowledge to have to be totally independent in this sector. I am a person who loves to be alone and rely on their abilities, so I wanted to be able to create my own photographs to be able to share on social media and thus show everything I did and what my eyes saw.
It is a passion born as a result of my work, I learned everything from the people I met in my travels, asking for advice and comparing myself with them, I spent a lot of time studying looking at the contents of others to understand how I could always do better and today, everywhere I am; I always manage to fend for myself by creating videos and photos for my work, always aimed at travel and sports. The photograph of an interesting situation to be immortalized combined with the right caption are the key to my communication and work!