Preparing for a trip to Lances Right is undeniably exciting. You know you'll soon be surfing one of the most consistent right-hand barrels in the world. The uniquely world-class wave, also known as Hollow Tree's, wraps around the southern tip of the Indonesian island of Sipora, creating postcard-worthy barrels wave after wave.
The best way to experience Lance's Right is to stay at Hollow Tree's Resort, one of the top Mentawai resorts for scoring good waves, and good food in a luxurious setting with family-friendly accommodations.
This Lance's Right surfing guide will help you prepare for the surf session or surf trip that will undoubtedly become a once-in-a-lifetime experience.
Gearing Up: Essential Equipment for Surfing Lance's Right
Lance's Right, when it's bigger is a powerful, barreling wave. The drop can be steep and quick, so you'll want to bring your best tube-riding gear for the barrel of your life.
The experts at Hollow Tree's Mentawai surf resort recommend normal shortboards that or slight step-ups one or two inches longer than your normal board.
Numerous top-quality tube riding boards are available for rent and for sale at Hollow Tree's Mentawai Resort. Our team of expert guides can help match you with the best board for your skill level.
Additional gear you'll need for surfing Lances Right:
Several leashes
Fins (and a replacement set)
Fin key
Sunscreen
Wax
However, all this is in our shop…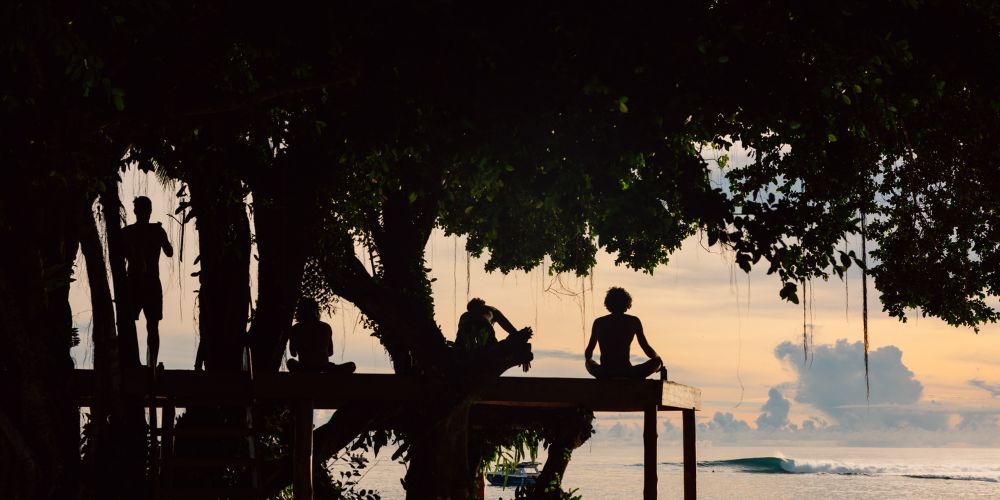 Navigating the Lineup: Tips for Sharing Waves at Lances Right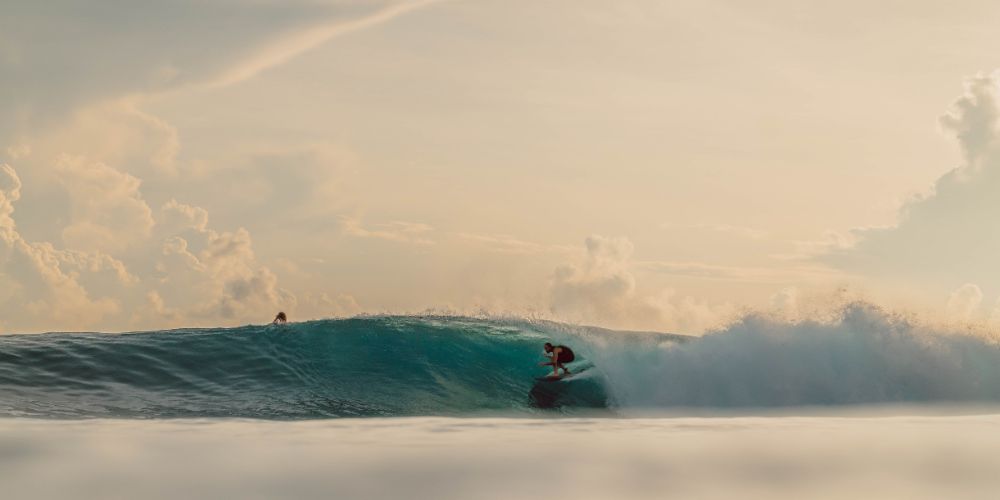 The locals at Lances Right are generally welcoming, but they expect you to know your place in the lineup. Be sure to familiarize yourself with proper surfing etiquette before paddling out at Lances Right.
The following are a few essential tips to keep in mind:
The person closest to the peak of the wave has the priority
Do not drop in on fellow surfers
Always hold onto your board while duck diving
Stay out of the way of surfers riding the wave (even if that means taking a wave on the head while paddling back out)
Do not dive off your board head first (some parts of the wave break over shallow reef)
Respect the locals
A surfer who shows proper etiquette and respect in the water will rarely have a problem navigating the lineup at Lances Right.
Techniques for Catching and Riding Lances Right Waves
Once you're out there, you'll need to paddle hard, pop up quickly, and set your rail to enjoy the tube ride of a lifetime. Take the high line by surfing the top third of the wave to gain speed and make difficult sections.
Remember to look out for the "surgeon's table" and other shallow areas. Steer clear of unmakeable sections that break in these areas.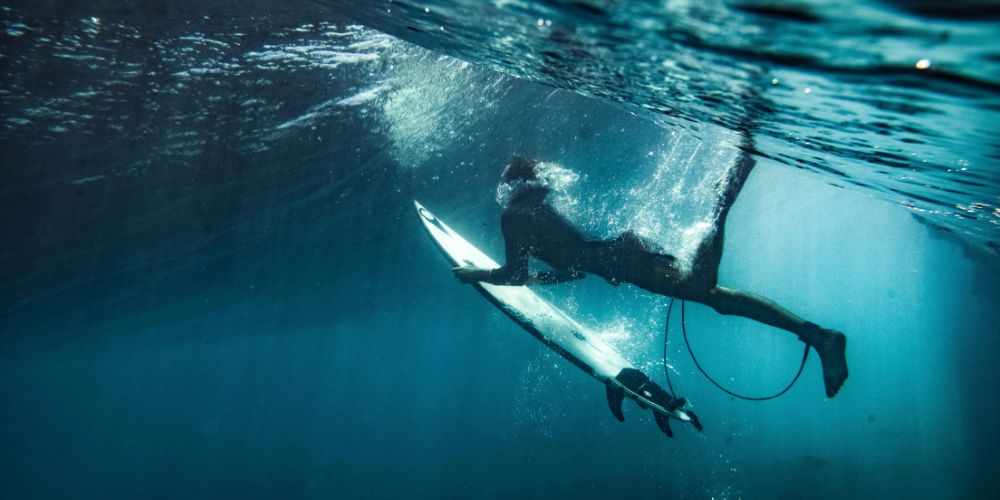 Common Mistakes to Avoid at Lances Right
The most common mistake surfers make at Lances Right is paddling straight over the surgeon's table when paddling back out after a wave. If you take your time and paddle around it via the channel, you will find it easy to avoid the more difficult situations involving other surfers and the shallow part of the reef. Our guide will help advise you on this, showing the best way to paddle out and which parts to avoid by navigating the lineup.
The Best Time to Surf Lances Right
The most ideal conditions for Lances Right are on a southwest swell with a west wind. Depending on the size, it is best on a rising mid to high tide. The best time to surf Lances Right is during the dry season, which runs from April to October when waves are typically larger and more consistent. If you're looking for quieter and fun-sized waves with the occasional barrel, the off-season is for you, from November through to March.
Here's a detailed breakdown of the best time to surf Lances Right:
Best months for bigger, more consistent waves: May, June, July, August, and September.
Best swell direction: Southwest
Best tide: Mid to high tide
Best wind direction: Offshore
Where to Stay for the Best Lance's Right Experience?
Hollow Tree's Resort is the ultimate place to stay when surfing Lances Right. It's a luxurious, all-inclusive resort located directly in front of the beach. Expert guides and staff are here to help you rent the best equipment and navigate the wave.
Read here Why HT's is the ideal destination for a family surf vacation and Eryn Krouse experience of surfing in the Mentawais: Hollow Tree's Resort