A family surf resort is all about providing an enjoyable, safe, and unforgettable surfing experience for everyone in the group, from complete beginners to advanced tube riders.
Today, we'll tell you what makes Hollow Tree's the ultimate place for a family surf getaway, from world-class right-handed waves and expert surf guides to mouthwatering cuisine, cozy accommodations, and a multitude of other activities to experience.
Key Features of Hollow Tree's:
Here are a few of the many amenities and features that set Hollow Tree's apart from other family-friendly surf resorts around the globe.
Surf Lessons and Rentals
Hollow Tree's has a wave for every member of your family to catch. In addition to offering access to waves for every level of surfer, you can find rental surfboards, and a surf shop packed with everything you need to stay safe and comfortable in the water.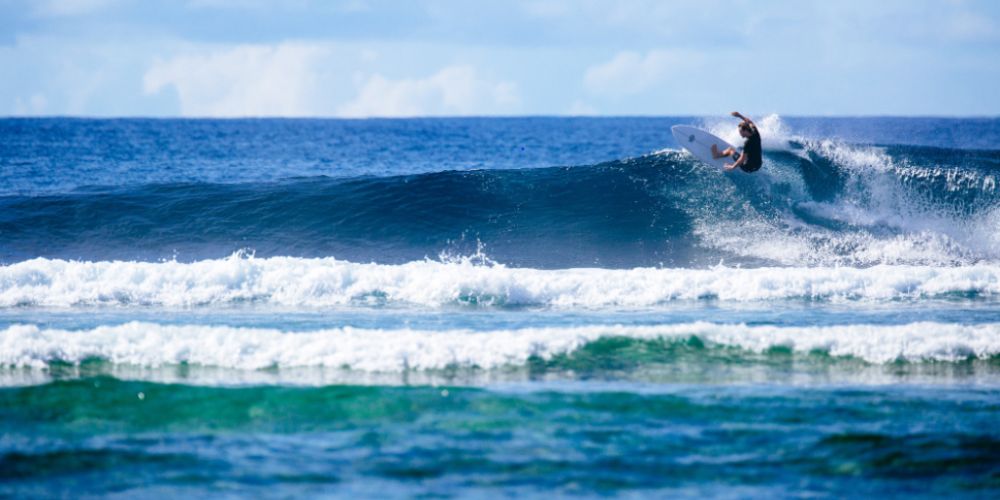 You can also find here the famous barrelling right-hander, Lance's Right. 10 other waves are within a short boat or bike ride from HT's. We're also minutes from Mini HT's a beginner-friendly reef break and a short drive from a beach break which is ideal for learning or practicing new skills.
Families can learn to surf together with group lessons or split up and head to different waves based on their experience. Hollow Tree's can also provide video analysis and surf coaching, you can rent soft-top beginner boards or top-quality Channel Islands surfboards, and you can even order a custom-made one to the resort prior to your arrival. We have an in-house photographer so you can also purchase photography packages. It's the ultimate place to improve your surfing, no matter what your experience level is.
Contact us to find out more about our available rentals and make your travel much more convenient without boards and board bags.
Activities for the Kids
Hollow Tree's is a kid-friendly surf resort, and that's much of what sets it apart from the rest. But you will find family fun around every corner.
HT's offers beach volleyball, kayaks, snorkel gear, swimming pools, beach football, movie nights, and more to keep kids entertained from sun up to sun down. The available nanny service allows parents to go searching for more dynamic waves, knowing their kids are safe, cared for, and having fun.
Family-Friendly Accommodations
Indulge in the ultimate family vacation experience with HT's, a luxurious beachfront resort that surpasses all expectations. Immerse yourself in the beauty of the Mentawai jungle ride while enjoying the fresh waters of the sea, all while indulging in our lavish accommodations like large rooms, connecting rooms/private villas.
Our beautiful villas, each with two stunning rooms, offer the perfect blend of comfort and style for each family member. Lounge in your very own plunge pool, unwind in our chill areas, or pamper yourself with a relaxing spa treatment.
Go on a family culinary journey at our restaurant and cocktail bar, and enjoy a movie night under the stars with our state-of-the-art projector in the resto. Our resort also offers pondoks overlooking the breathtaking sea and a wide range of activities and amenities that cater to your every need, including scooters, pushbikes, and bicycles.
Whether you're traveling with a small family or a large group of up to 16 people, HT's has got you covered. Experience the trip of a lifetime with multiple families joining each other for a memorable surf trip that will leave you longing for more.
Local Culture and Cuisine
Guests who visit us often comment on the delicious cuisine they enjoy during their stay. The Sago Bistro & Bar boasts a diverse menu of fresh flavors, including local Indonesian cuisine, Western favorites, French and Italian (pastas and pizzas) dishes, Thai, and more.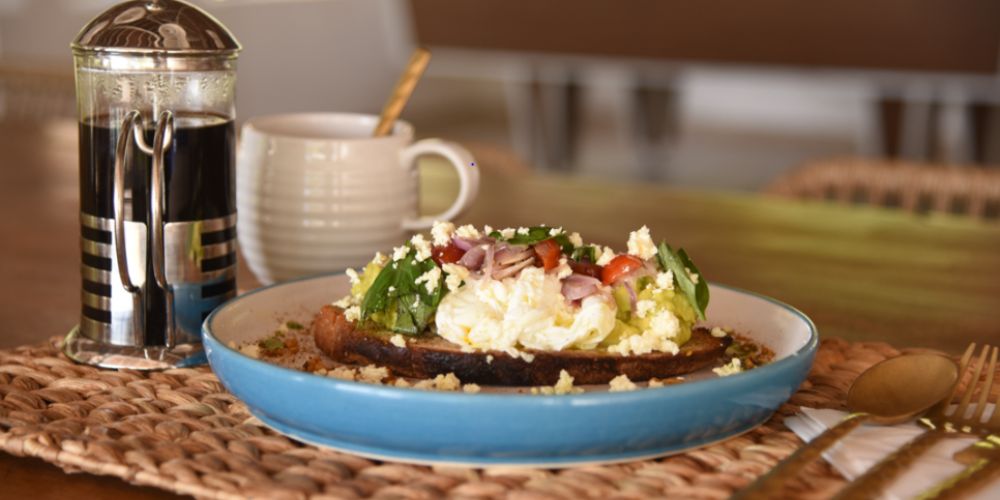 Start the day with fresh fruit, eggs, bacon, or the traditional Indonesian favorite, Nasi Goreng. Head Chef Oka will keep your family's bellies full for day after day of epic surf and adventure. The restaurant and bar can also accommodate kids' palates and dietary restrictions.
The Sago Bistro & Bar overlooks the famous wave, Lance's Right. There's no better place to dine while getting pumped about your next session.
Make Memories with Your Family While Relaxing
While the Hollow Tree's staff dedicates themselves to getting you as many epic waves as possible, they also encourage you to relax with your loved ones.
Additional activities include playing or lounging in the swimming pool, spending a few hours at the spa, or stretching sore muscles during yoga. The on-site masseuse offers a wide variety of massages, skin treatments, and even aloe vera masks for sunburned skin.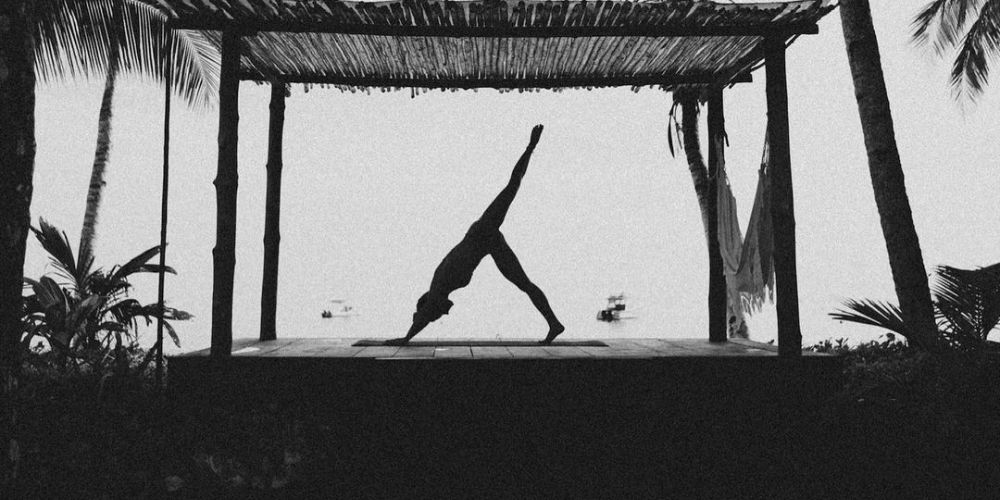 Hollow Tree's is on the small Indonesian island of Sipora, and it's ripe with places to explore. Roughly one-fourth of Sipora's original rainforest remains intact, and guests are encouraged to trek through the dense rainforest among unique wildlife, rice fields, and more. We can offer guided jungle walks with our local staff.
Snorkeling is another favorite activity for families to enjoy together at Hollow Tree's. The reefs near the resort are home to the Goldstripe Maroon Clownfish, which kids love to spot thanks to Finding Nemo. HT's is a perfect jumping point for underwater exploration of brightly-colored corals, vibrant fish, and more.
More Than a Surf Destination
Hollow Tree's is more than a surf destination; it's a place for families to make memories. Families that stay here once return for future or even annual adventures.
Get in touch with the Hollow Tree's team via our website to learn more about bookings, accommodation options, surf lessons, and other activities. Seasonal discounts are available during certain times of the year.
Your family's best vacation yet is just a few clicks away.