Are you planning a surf trip to Mentawai? Are you looking for some advice on do's and don'ts? Or searching for the safety information you must know?
Don't worry! If you are planning your trip to the Mentawais, you must keep some expert tips and ideas handy with you. Here is the complete Mentawai surf guide which includes the basic things a surfer should keep in mind while traveling here.
Before we move ahead, here is a little information about the island:
The Mentawai Islands are a chain of around seventy islands and islets, located roughly 150 kilometers off the western coast of Sumatra in Indonesia. The history of Mentawai Islands is interesting in itself. Talking about the people, it has a low population of indigenous communities who are commonly known as The Mentawai Tribe. They live a semi-nomadic life and are inclined towards hunter-gatherers in coastal and rainforest regions of the islands. They are one of the oldest tribes in the world.
Best Time to Visit –
The islands attract travelers, mainly Surfers all year round but the most visited season is between March and November.
What's the surfing experience like?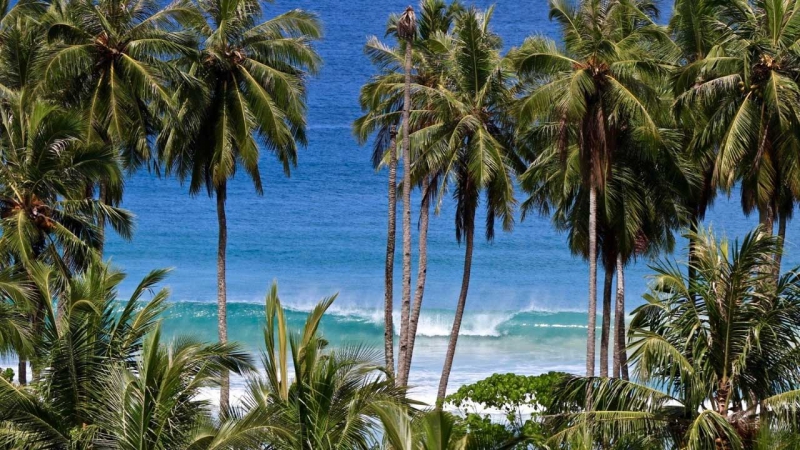 Mentawai is home to some of the best surf spots in the world. It is a surfer's paradise. Ask any pro surfer, and they will tell you spots. Although the prime surf season is from March to October, you'll find something to surf all year round. For more details on the surfing seasons, you can click here. Ever since the discovery of waves by hardcore explorers in the 90s, the Mentawai Islands chain has revolutionized surf travel. There are so many beautiful islands and breathtaking views in the region.
Breaks & Currents – There are over 50 recognized quality breaks, right from Hollow Trees and Rifles to Bintangs and Green Bush. These are also some of the best-known surf breaks in the world. Know the details of these surf breaks here.
Safety Tips for Surfers
Follow Surfing Etiquettes –
It is necessary to follow the basics and etiquette of surfing. Always respect the beach and the break and paddle out in caution. Don't get carried away in excitement!
Avoid Going Surfing on Low Tide –
There are so many other activities going on, which you need to be careful of. Don't drop in on other surfers. Make sure there is enough water over the reef to avoid getting hurt. Follow your surf guides instructions.
Have a Mentor –
It is always good to have a mentor unless you are a pro surfer. While traveling in a group or with friends, it is best to stay with them.
Familiarise & Stick to a Spot –
It is advisable to get familiar with the place. Take your time, be aware of your surrounding, find a land mark to always be in the right spot.
How To Reach Mentawai Island?
You can follow any of these ways to reach the Mentawai Islands from the Airport according to your budget and convenience:
● Board the Mentawai Fast Ferry (This usually takes 3 hours to reach Sipora/ Siberut)
● Take a usual ferry, a shared one to cut on the cost.
● Book a fast speed boat if you don't mind a high-end budget for your comfort and time.
● Charter a small plane to Sipora airport. May be expensive, but you save a lot of time.
What are the current Covid restrictions or requirements?
Planning for a Mentawai surf trip? Don't forget to get your negative Covid test report. It's a green light for domestic travels by the Government, all you need is Antigen Rapid Test to enter Mentawai. Travelling from overseas you would need to arrange an E-visa, a negative PCR test result to enter Indonesia and 5 days quarantine in Jakarta.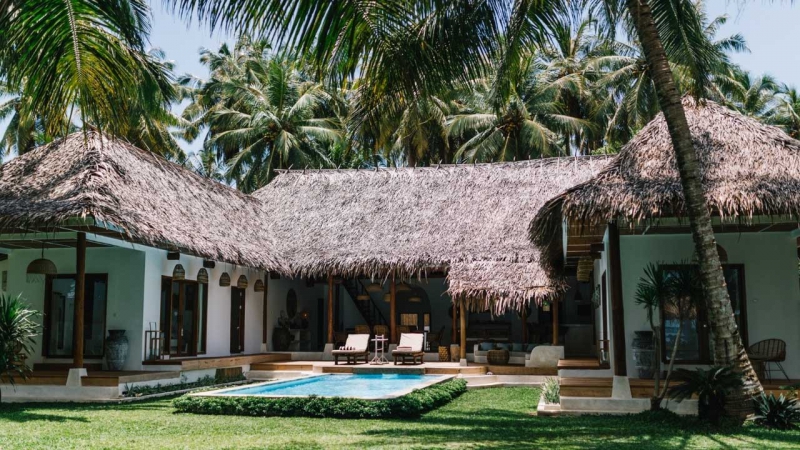 Book a good Surf resort for amazing packages. Villa Onu is a four ensuite-double bedroom luxury Villa. It is 50 meters away from Hollow Tree's Resort and a completely different setup. Facilitated with a cinema room, dining area, kitchen and an outdoor swimming pool. We are currently offering a one-time special deal 60% OFF (till 30th April).
Couples looking for weekend break can book a private ensuite double bedroom for $175++ per person/night with sharing the other amenities. Or plan a perfect vacation for everyone and book exclusive use to an entire 4 Bedroom Villa & all its amenities for $800++ USD per night. Enjoy the post-pandemic surfing trip with your friends and family in Mentawais.
The Hollow Tree's Resort takes care of everything, such as accommodation, food, surf camp, and transport. Contact us to know the package inclusions, exclusions.