When we think of surfers, we think of men with laid back attitudes and chiseled abs, but rarely women. Surfing has long been a sport that was mainly male-dominated. But is it still a male-dominated sport, or have things changed?
Struggles Female Surfers Face
Despite the fact that the overwhelming number of surfers that we see today are men, women are holding up. They are trying hard to fight an invisible war and shift the disbalance of men and women in surfing.
One of the biggest struggles that female surfers face, is the pay differences between men and women surfers. Mainly, the pay scale for women is lesser, and that's one of the facts many people do not take them seriously. Female surfers account for far less than half of the professional surfers that we see today, to be honest, this number is closer to about 25% of the surfers today who are actually female.
These brave women are forced to fight sexism in the sport, the stereotype that women are not strong enough to be professional surfers, and the idea that this sport is best left to the boys. Female surfers have a lot to come up against and a lot to brush off in terms of making sure that they are getting a fair shake at surfing and at the same titles that are so readily handed over to their male counterparts. Female surfers are stronger and tougher than most people realize. These women are able to do all the things that male surfers can do, all while fighting back against stereotypes that are meant to keep them oppressed and keep them from thriving.
Why are Many Surfers Male?
To be honest, the only real reason that so many professional surfers are male is that the media simply do not give much weightage or recognize women as professional surfers. Also, they are considered to be weaker than men. They might be physically on a lower step, but their resilience and mental will are far better than men.
Surfing stereotypes are rampant. Now we see that people are starting to realize that even though this sport was formerly an all-male sport, there is plenty of room for female competitors that are talented, skilled, and ready to compete against the boys for their rightful place in this sport.
Until only a few years ago, there were not many sporting events that would allow female surfers, let alone women-only events. Today, there are many top surfing competitions that are for men as well as women surfers. There are also plenty of big-name events that allow surfers to compete against one another, irrespective of their gender.
Surfing Equality
Surfing is a sport that is more about skill and technique and less about strength and overall power. This is one of the main reasons that no matter what the gender of the surfer is, anyone can surf; and there is no perfect age to surf as well. Female competitors have the ability to surf just as well as their male counterparts. While a sport like boxing or wrestling relies greatly on the competitors' ability to out-power their rival, surfing is all about knowing the techniques, how well you can read the wave, and being able to maneuver and get around without falling down.
Some Inspirational Female Surfers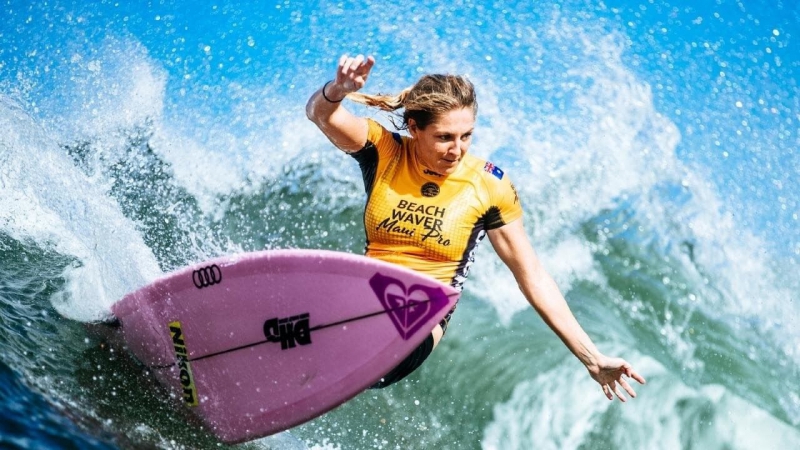 Stephanie Gilmore is a seven-time world champion in surfing and an inspiration to millions around the world. She is even making her first appearance at the 2021 Olympics. Gilmore's aggressive approach is grounded in genius precision and technical expertise that has set a new performance benchmark for the women.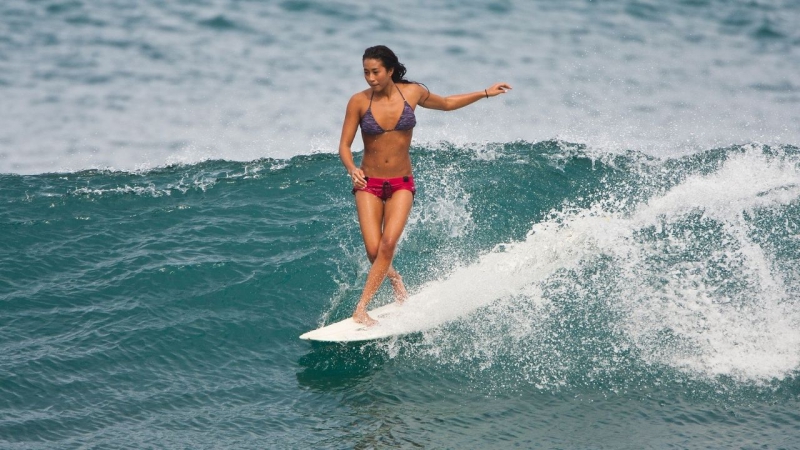 Kelia Moniz is the reigning ASP Women's World Longboard Champion. Although she's only in her mid-20s, she's been a prominent face on the world tour for over a decade. Winning two ASP world titles, she became a central figure in the ever-growing mainstream. Unlike many in her field, she excels in a variety of waves, looking almost as graceful at making Chopes as on a knee-high Noosa runner. Kelia is the Queen of longboarding but added a shortboard to her quiver to compete with her brothers.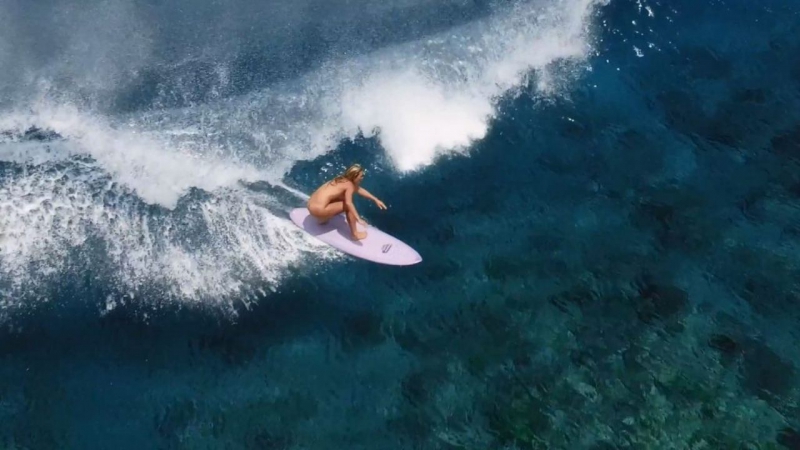 Australian surfer Felicity Palmateer has finally released an avant-garde art project that meshes her two passions: art and surfing. Skin Deep, which is about four minutes long and was four years in the making, showcases Palmateer surfing at locations including Fiji, Hawaii, Australia and Wales in the nude.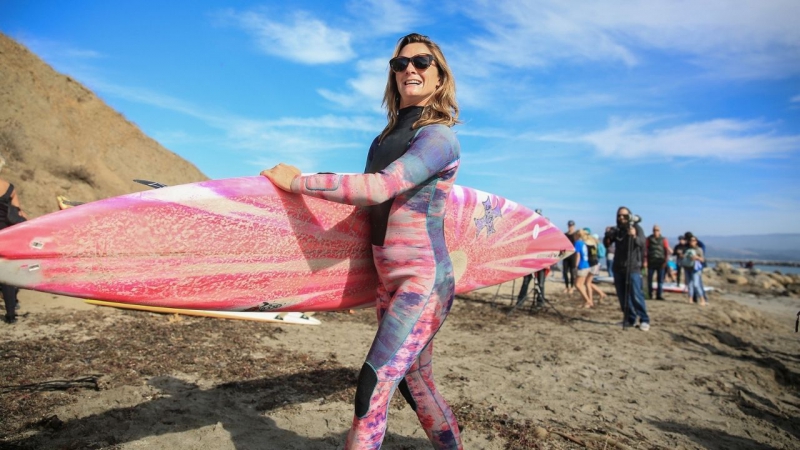 When talking about equality in surfing, how can we not include Bianca Valenti! She is a professional big-wave surfer and environmental activist who is always up for an opportunity to chase down a horrifying wall of water. This all started back in 2009 when a local shaper denied shaping her board. Since then, she became the face of the fight for Equal Pay in Surfing as she never backed down from saying and demanding what was right.